Christmas Advent Prayer Guide
INTRO FROM DANIELLE STRICKLAND
Christmas seems to surprise me every year. I'm never ready for it. Which is why Advent is such a great idea! I love the preparation process as a way to ready myself for the arrival of Jesus into this world. It's helpful to remember the realities of that first arrival and foster an anticipation for "God with us" in our time, context, and space. In this season of pandemic, elections, divisions, conflict, and disasters, it seems like just the right time to set our hearts and minds on the person of Jesus. The only One who has eternity to give us—and the only One who can match our fear with love and settle the conflict that rages within and without His holy peace.

So, that's what this is for. If you are like any of the leaders I've connected with during these last six months, you're exhausted. All of us are busy and afraid and out of control. And that's okay. Because God's calling is not for us to have control. It's to relinquish it at the feet of the King of Kings. This prayer guide is for you to use and to share with others as a way of focusing, in the midst of the chaos, on the One who really matters. Jesus.
AUTHOR AND JUSTICE ADVOCATE DANIELLE STRICKLAND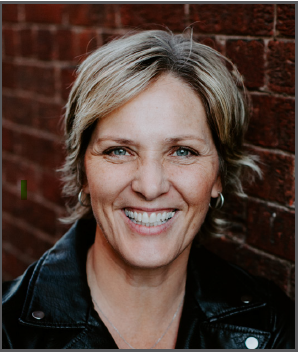 Danielle is a spiritual leader, justice advocate, communicator, and peacemaker. Her aggressive compassion has served people firsthand in countries all over the world—from establishing justice departments and church plants, to launching global anti-trafficking initiatives, to creating new initiatives to mobilize people toward transformational spiritual life.

Danielle trains, advocates, and inspires people to live differently through initiatives like Amplify Peace, Brave Global, Infinitum, and the Women Speakers Collective. Her podcast is listened to by thousands globally, and closer to home, she's on the teaching team at The Meeting House. Currently based in Toronto, Canada, Danielle is the proud mom of three boys, wife to Stephen, and as an Enneagram Seven, has been affectionately called the "Ambassador of Fun."

Learn morea bout Infinitum and how to get connected at infinitumlife.com.
ARTWORK BY SCOTT ERICKSON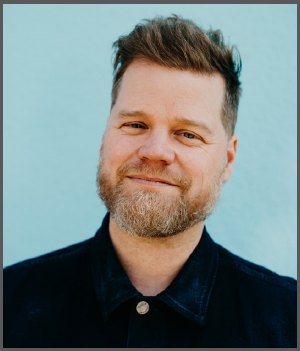 Scott Erickson is a touring painter, performance artist, and creative curate who mixes autobiography, aesthetics, and comedic narrative to create experiences that speak to our deepest stories.

The art within this prayer guide is from Scott's devotional Honest Advent, including 25 days of heart-stirring imagery and thought-provoking meditations to rekindle the wonder of God-with-us in this season. Learn more at honestadvent.com.

Learn more about Scott at scottericksonart.com or follow him on Instagram @scottthepainter.
ABOUT WORLD VISION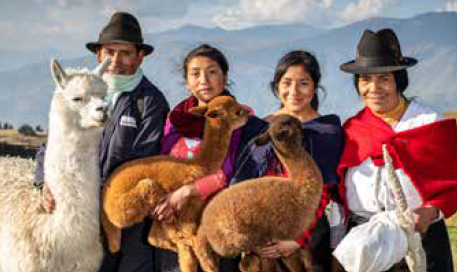 World Vision is a Christian humanitarian organization dedicated to working with children, families, and their communities worldwide to reach their full potential by tackling the causes of poverty and injustice. Motivated by our faith in Jesus Christ, we serve alongside the poor and oppressed as a demonstration of God's unconditional love for all people.

For over 70 years, World Vision has ministered alongside the church to answer Jesus' call in Matthew 25 to care for our brothers and sisters in need.

The church is the greatest God-ordained force for good, and through Jesus we can help heal broken relationships, bear the Good News, and make God's kingdom a visible reality on earth. We partner with church leaders to put the gospel in action by discipling and activating their congregations around God's heart for the poor.

Learn how World Vision is working through our first-ever truly global response to support kids and families made more vulnerable as a result of the COVID-19 pandemic. And please join us in prayer that all the children, families, and communities we serve will experience God's love and enjoy fullness of life.