I have a dream...Latin America: a region free of violence
by David Munoz, World Vision Latin America on
February 20, 2015
Children in Latin America love to dream. They dream about toys at Christmas. They want more time with friends. And many long for the day they will feel safe.
"My dream for the place I live is that nothing bad happens. I want good things to happen," says Tadid, 8, from Dominican Republic.
Violence against children, youth, and women is rising throughout Latin America. World Vision is heading toward the battle to help fulfill the dreams of children caught in violent-stricken communities. "All children must be able to accomplish their dreams," says Amada Rives, World Vision's advocacy and communications director in the region.
A culture of violence
As many as 88 percent of cases of violence against children go unreported in Mexico, Colombia, Guatemala, Honduras, El Salvador, and the Dominican Republic. Culture "allows" parents to hit their children, sometimes causing serious injuries.
People in Honduras, Peru and Bolivia think their governments are unwilling to take action, but that non-governmental organizations and churches have an important role to play in preventing and reducing violence. We urgently need more collaboration among these groups.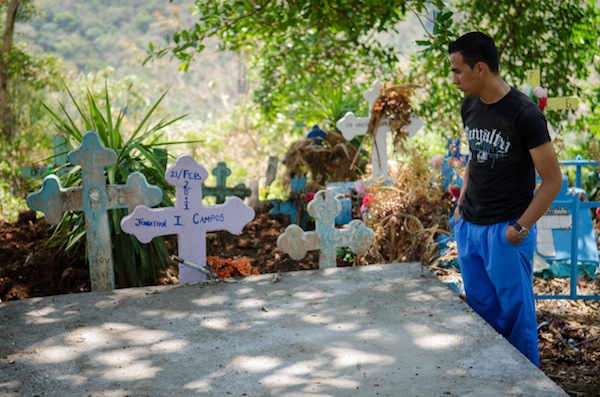 Daniel Cuellar, 18, visits the gravesite of his most recent friend to die as a result of the violence in El Salvador.
Maras (gangs) keep fighting for territory in Central America (Honduras, Guatemala and El Salvador). They harm or threaten youth who refuse to join them. This and widespread domestic violence cause thousands of children flee their communities for the United States, where they face further perils along the way. Organized crime in Mexico is responsible for the murder of, 47,000 migrants over the past six years.
In Mexico alone, 40 percent of households —10.7 million—report at least one member having been a victim of a crime or violence.
Violence disproportionately affects the younger generation, causing severe collateral damage throughout families, communities, and countries, Rives says. But they are still the ones dreaming—of no more violence, more opportunity to learn and work, and space to thrive.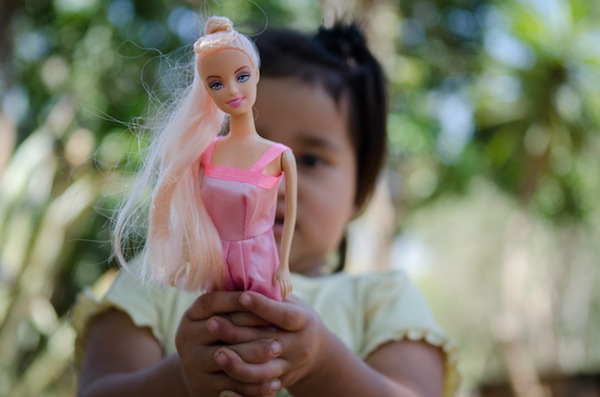 Estrella Elizabeth* have not seen their father in more than a year, since he was forced to flee from their home and El Salvador due to gang extortion and violence. Today, they struggle to get by everyday. *Name changed to protect identity
Walking and dreaming with the children
This is where World Vision meets them: seeking a region free of violence against children. Together we address this through violence prevention and child-protection efforts and by confronting abuse, neglect, exploitation, and all other forms of violence against children.
Our new campaign aims to help families overcome poverty by promoting a culture of peace and equipping young people to face the specific challenges they face at home, in the community, and across their region.
"World Vision has the unique opportunity to bring everyone together; working with the children, their families, communities, churches, and governments toward ensuring sustained well-being of children, so that they can grow in a safe environment and fully develop their God-given potential," says Michele Gonzalez, senior regional advisor for Latin America and the Caribbean, with World Vision in the US.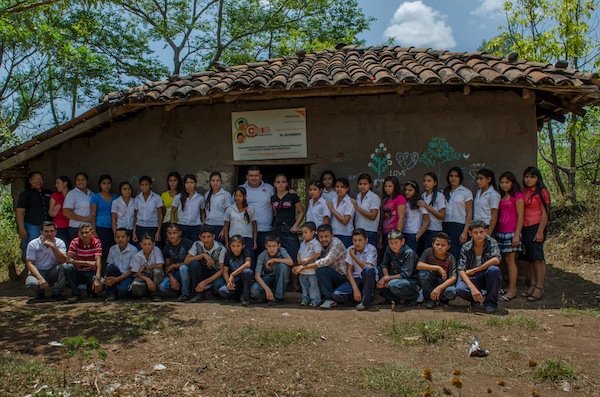 Members of the Culture of Peace program ran by World Vision in El Alfarero ADP in El Salvador.

Partnering with churches and local leaders, staff in 14 countries throughout the region will work with children and their parents on conflict resolution, promoting peace in the community, and helping parents raise their children in love. Other efforts will also provide economic development opportunities.
back